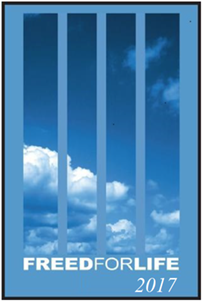 PLEASE USE REGISTRATION LINK AT THE BOTTOM OF THE PAGE.
Every fall, Followers of Christ hosts an evening of food and fellowship to support three different prison ministries:
(1) the Nebraska Synod's Followers of Christ of Prison Ministry- A worshiping community within the walls of the Nebraska State Penitentiary in Lincoln, NE
(2) The FEAST- A ministry of Our Saviour's Lutheran Church in which we welcome those in the Lancaster County Correctional Center at worship, at the Lord's Table, at our table, and in service to the community.
(3) Bridges to Hope- A ministry for equipping newly released individuals with household and personal items necessary to become established in the community
Date: Sunday, November 12, 2017 from 6-8pm
Location: Sheridan Lutheran Church, 70th and Old Cheney Road in Lincoln, NE.
Registration Deadline: November 6, 2017
Keynote Speaker: Warden Denise Davidson of the Nebraska Correctional Center for Women
Participants can purchase a table or individual tickets.