ELCA Youth Gathering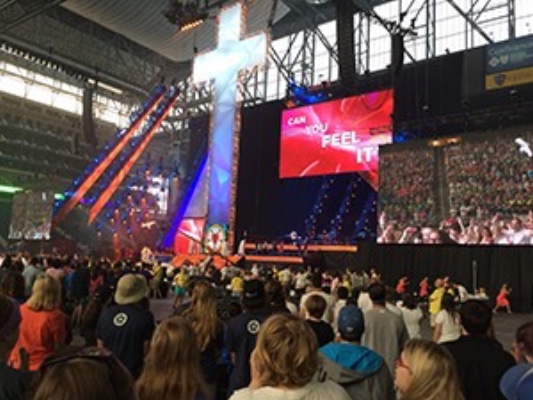 Every three years, the ELCA Youth Gathering is held. In July 2015, 30,000 high school youth and their adult leaders from all over the world attended the Gathering in Detroit. Of those, approximately 700 in attendance were from the Nebraska Synod.
Plan now to attend the 2018 ELCA Youth Gathering to be held June 27-July 1 in Houston, Texas.  Key dates include:
·      May 15, 2018:  Registration closes and all payments are due
·      June 24-27, 2018:  Multicultural Youth Leadership Event (MYLE)
·      June 24-27, 2018:  the tAble
You can learn more at the Gathering's website, and their Facebook page.  The Nebraska Synod at the ELCA Youth Gathering also has a Facebook page.
Staff & Ministry Contacts:
Director of Faith Formation

Gathering Synod Coordinator