Nebraska Synod Journey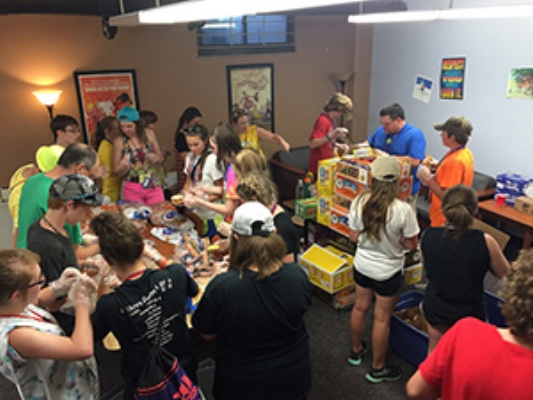 The Nebraska Synod Journey is a week-long experience that is held in the summers when there isn't an ELCA Youth Gathering.  Participants on the Journey are typically people who have completed grades 8-12 and their adult leaders.  In 2013, the Journey to Jersey found Nebraskans providing assistance following Super Storm Sandy.  In 2014, the Journey to Kansas City partnered Nebraskans with Lutheran ministries in that metro area and focused on issues related to social justice.
"The Heart's Journey" was held in 2017 as a way to bring together people from the Nebraska Synod to share the love of God across ages and cultures.  This was a unique Journey experience, as participants Journeyed together in Omaha.  It was open to people of all ages and was also intentionally focused on cross-cultural relationships.  The service learning partners in Omaha included many of the synod's ministry partners, including Lutheran Family Services, Mosaic and Iglesia Luterana San Andres.
The next Journey will be held July 7-13, 2019, in Chicago.  More information will be posted here when it is available.
Resources:
Staff & Ministry Contacts:
Director of Faith Formation